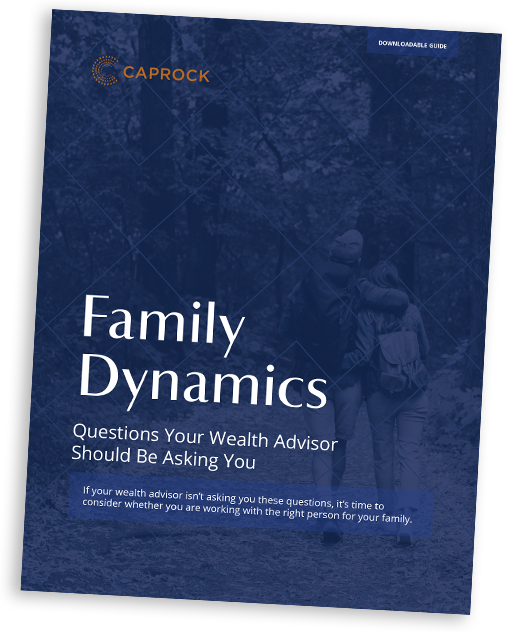 Download our guide, "Family Dynamics: Questions Your Wealth Advisor Should Be Asking You," and discover whether you're working with someone who can guide your family for years to come.
Working with the right wealth advisor for your family.
Many advisors are competent at investing yet fall short when navigating family dynamics. Working with a wealth advisor who understands your values, your family's history, and the interplay between your heirs is crucial to developing a successful plan for generational wealth.
If your wealth advisor isn't asking you these questions, it's time to consider whether you are working with the right person for your family.